Outbound Auto Dialers
Powerful outbound dialer software, for Twilio Flex

Twilio Flex Auto Dialers
Learn more about the different outbound dialing modes available with contactSPACE Red
contactSPACE Red has a comprehensive suite of dialers to empower your team to make efficient, compliant outbound contact within Twilio Flex.
With contactSPACE Red, you can revolutionize outbound efficiency by ditching your manual softphone or click-to-call setup. Let our solution do the work for you – contactSPACE Red has a range of highly-customizable dialers available to meet the needs of any campaign.
Super Dialer
You may be familiar with predictive and progressive dialing, which are discussed below.
The contactSPACE Red super dialer takes the controls, attributes, and concepts normally only available using predictive dialing, and enables you to use them with a progressive or preview dialing set-up.
Agents have the ability to see the record before calling, ensuring that a quality, personalized contact is made. This gives the agent more time to prepare, and ensures that you don't make calls you don't have agents for.
At the same time, the super dialer allows you to use the best features of predictive dialing, including productivity enhancement tools such as autowrap.
Average time spent talking
83%
Predictive Dialer
Want to minimize wasted time on high-volume operations?
Our predictive dialer will predict when the next agent on your roster is going to be free to take a call. It will then dial ahead in advance, automatically weeding out answering machines, engaged numbers and telco errors, only putting your team through to real humans.
You can also manage abandonment compliance – the contactSPACE Red interface enables you to define your dialing pacing, to ensure a great fit with your business needs.
Average time spent talking
75%
Progressive Dialer
If you need to maximize contacts per hour, but don't have the volume capable of sustaining a predictive dialer, progressive dialing could be just what you need.
This solution works by automatically dialing the next lead on your list as an agent finishes wrapping the previous call, as opposed to preemptively dialing numbers before wrapping is complete. As a result, this type of dialing avoids issues surrounding abandonment, but isn't quite as efficient as predictive dialing in terms of minimizing dead time.
With contactSPACE Red, you have the power to define exactly how long users get to preview each call, ensuring they have adequate time to prepare for each individual conversation. Plus, you can also define highly-customizable skills groups, giving you the power to assign each lead to the most appropriate member of your team.
Average time spent talking
53%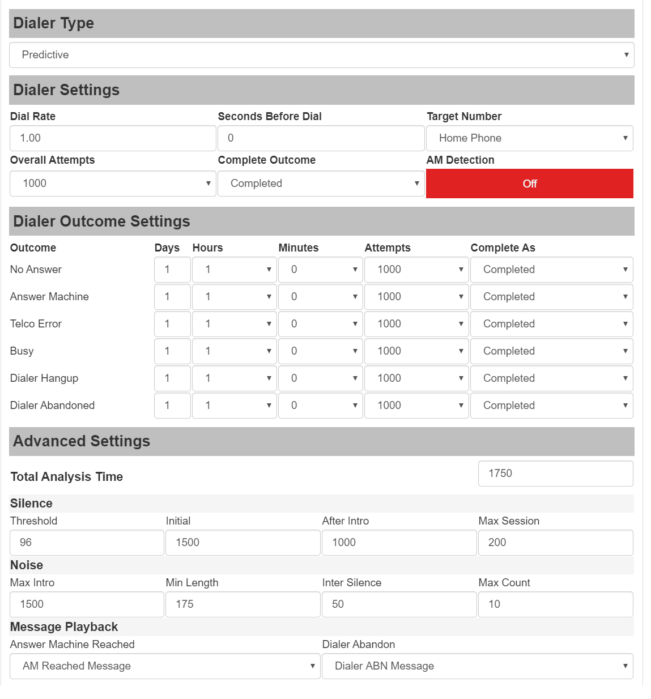 Preview Dialer
The contactSPACE Red preview dialer works in a similar way to our progressive dialer.
However, with a preview dialer, users have the freedom to choose when they initiate the call. Meaning, they can take as much time as they need to review the record before dialing. If you choose, you can also give your team the power to skip certain records or choose which contact to dial.
This setup is perfect for initiatives involving more complex records (or more varied complexity) where it's vital that agents have the time to truly understand the needs of the person they're dialing.
Don't fret about an increase in dead time though. Combined with our powerful reporting modules, you can track initiative and agent-specific preview/wrap time, allowing you to keep on top of how your users are spending their day.
Average time spent talking
30%
Manual Dialer
Sometimes, agents need to be able to make a special-case call to follow up with a specific lead. Or you might have especially close relationships between your team members and specific clients, meaning you know exactly when the best time to call them is.
While manual dialing isn't the most efficient way of making outbound contact, in certain situations, it pays to be able to make calls to specific numbers at any given moment.
With contactSPACE Red, your team can take advantage of our manual softphone dialler, or navigate between and dial specific records as we discussed under preview dialing (if you give them the choice).
Average time spent talking
20%
Intelligent Contact Strategies
Use contactSPACE Red to make the right call at the right moment, and lift outbound dialing performance
Intelligent record prioritization
Depending on your business processes, you might like to use a number of different record prioritization strategies to ensure the best results.
For example, you might like to prioritize fresh records first, if you have inbound leads coming in from your website. When no fresh records are available, your team will dial through older data using a different script.
In short, contactSPACE Red ensures that the most important customers are called first, in line with the business outcomes you'd like to achieve.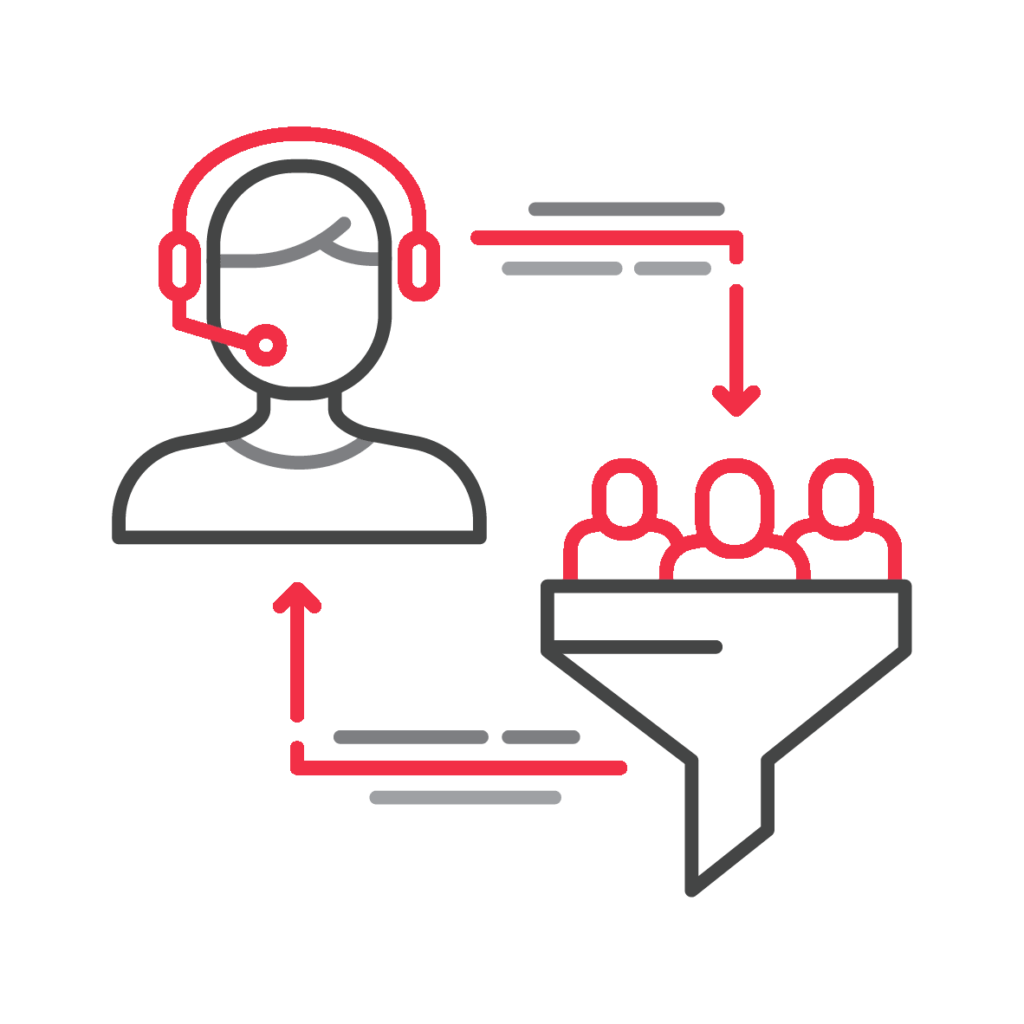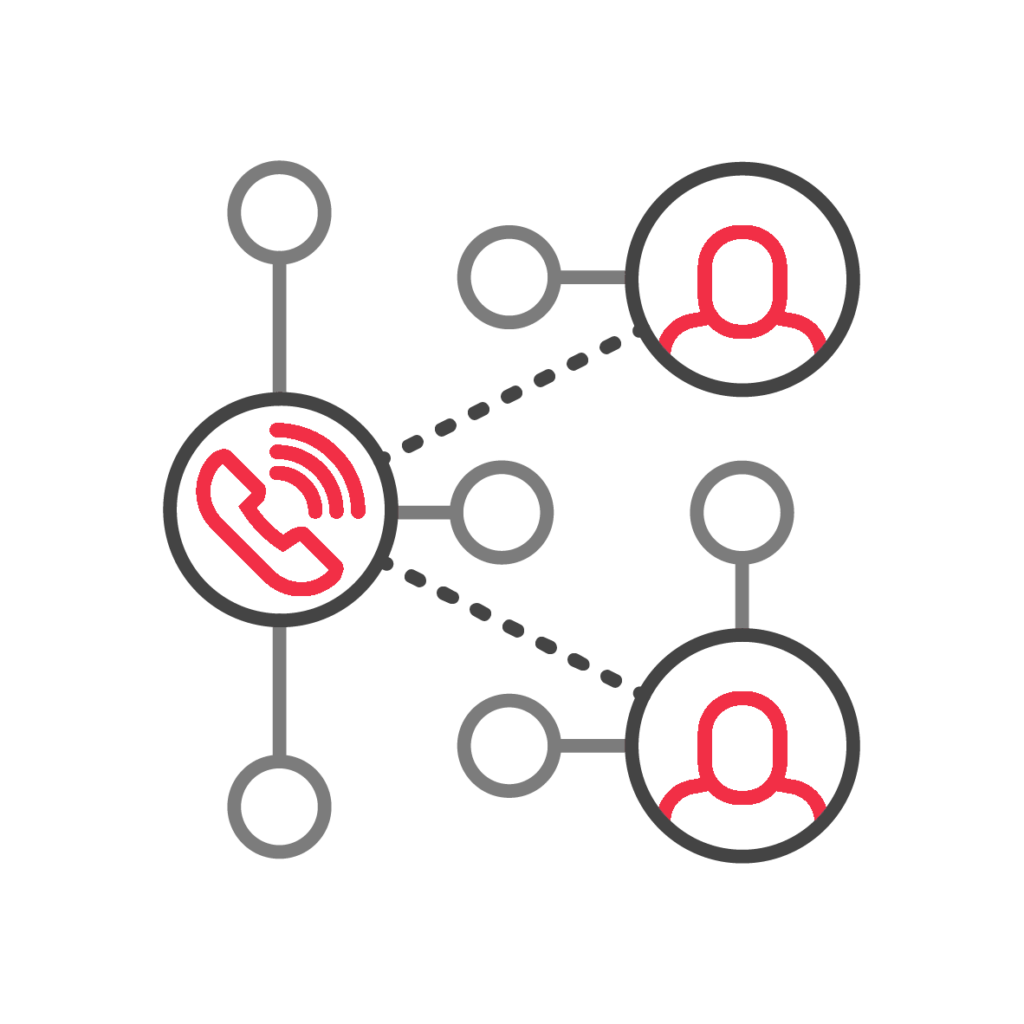 Right contact, right moment
Apart from ensuring that you get in touch at a TCPA-compliant time of day, contactSPACE Red allows you to make contact at a time that suits the customer.
For example, if somebody has stated that they prefer to be contacted between 12-2pm Monday-Wednesday on their landline, or after 3pm on Friday on their mobile, this can be defined at the customer level.
If this data is not available, contactSPACE Red can use other methods to ensure you get in touch at the right moment. For example, if previous data exists on the answering patterns of a specific phone number, contactSPACE Red can be set to dial the number at the time of day when this person is most likely to pick up the phone.
Seamlessly combine inbound/outbound
contactSPACE Red allows you to easily run inbound and outbound campaigns concurrently, using powerful skills-based routing logic that administrators can define.
For example, contactSPACE Red can check to confirm that no inbound callers are on hold before placing more outbound calls, ensuring that no customer is left stranded.
Each type of contact your team makes, whether inbound or outbound, can be controlled using a separate initiative. Then, it's easy to define logic describing how these initiatives interact, ensuring that you're always prioritizing the most important calls.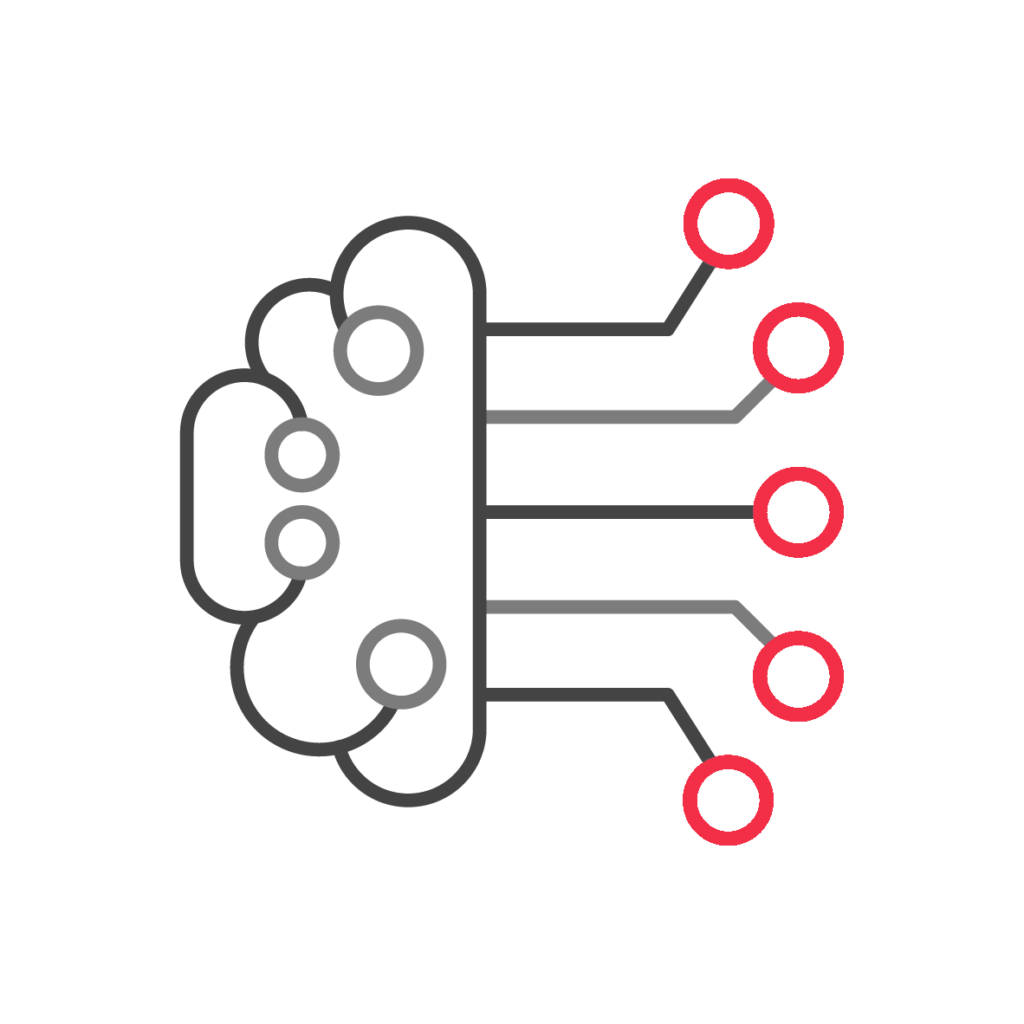 Make efficient, compliant outbound contact – with Twilio Flex