Making data management easier
Previously, Loan Science was using a legacy contact center solution that was making it difficult to manage the large volumes of data they deal with.
We had gone through a cycle of using two or three different platforms over the last 14 years, but we couldn't find something that allowed us to manage data the way we wanted to. We were always having to spend time making manual changes to make the platform operate effectively for us.
Effective use and management of data is crucial to Loan Science, to ensure a quality customer experience, and to power their reporting.
We run tremendous amounts of analytics on the people we contact, such as the best way to get in contact, and the right time to call. We're trying to understand what's happening, to get the best outcome for the student we work with.
Moving to Twilio, without sacrificing outbound efficiency
Loan Science were looking to switch to Twilio technology, to help make it easier to deliver quality contact on a consistent basis.
We'd already started using Twilio for SMS and SendGrid for emails, and we loved how their voice API worked for us. But we needed a predictive dialer as well.
The team found that contactSPACE Red was the best solution to help them achieve their business goals.
Other providers were just plugging into Twilio's SIP infrastructure – it was clear that contactSPACE Red did so much more.
Smooth implementation and fantastic support
Despite the complexity of the project at hand, contactSPACE Red was able to help Loan Science to ensure a smooth deployment.
The implementation was fantastic – contactSPACE wanted to know what we did, and what we wanted to achieve.
And since getting started, contactSPACE has been on-hand to help Loan Science ensure that they're achieving the best results they can.
The communication has been amazing, it really feels like it's a partnership. I can't say enough good things about the level of support we've got.
Complete data control
It's now much easier for Loan Science to manage their data, and design effective contact strategies.
We have total control over who we're calling, and when we're calling them. It's easy to focus on or exclude certain data segments, as well as prioritize client contact preferences.
Ease of use
On a day-to-day basis, managing campaigns is much easier with contactSPACE Red, and the caller experience has also improved significantly.
Anyone who's had any sort of call center experience will be able to go ahead and learn the product in a day. You could implement it in almost no time at all.
Building an optimized, future-proof contact center
At the end of the process, Loan Science have reached the point where they have a future-proof, Twilio-powered contact center setup, that is delivering great results for the business.
With the help of contactSPACE, Loan Science were able to reach this point despite the relative complexity of what they were looking to achieve.
Even if you're looking for a deeper integration with complexity involved, I don't think you'll find anyone else who could do it better than contactSPACE Red.
Quality omnichannel contact - both inbound and outbound
Using a combination of Twilio APIs, contactSPACE Red, and other Twilio services like SendGrid, Loan Science can now easily manage significant volumes of inbound and outbound interactions, on a number of different channels, while maintaining efficiency.
Sometimes we get swamped with high volumes of inbound calls – when this happens it's easy to adapt and still make sure we're making our scheduled callbacks. It's a night and day difference from where we were before.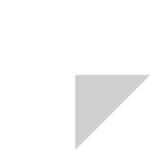 We're Ready